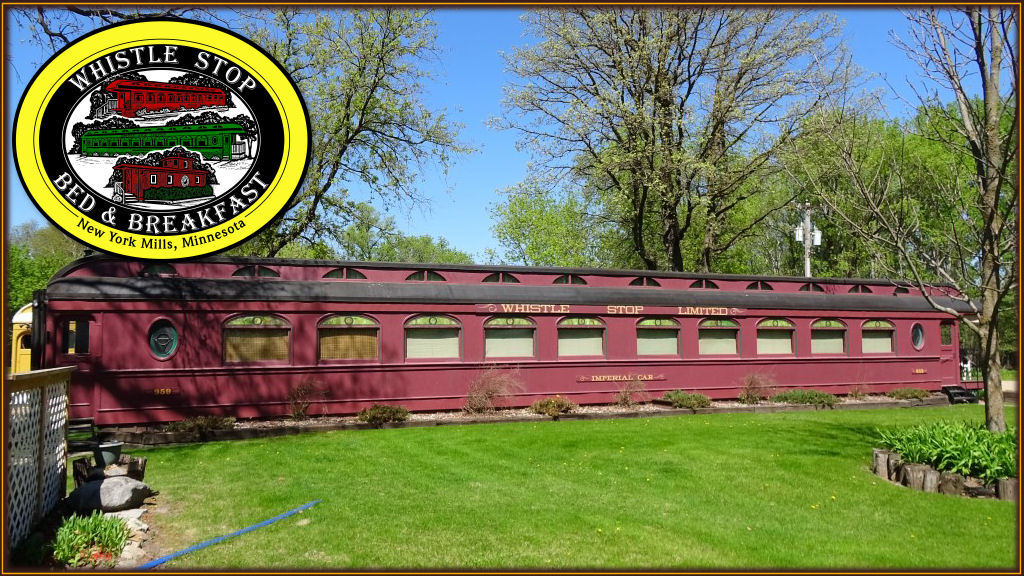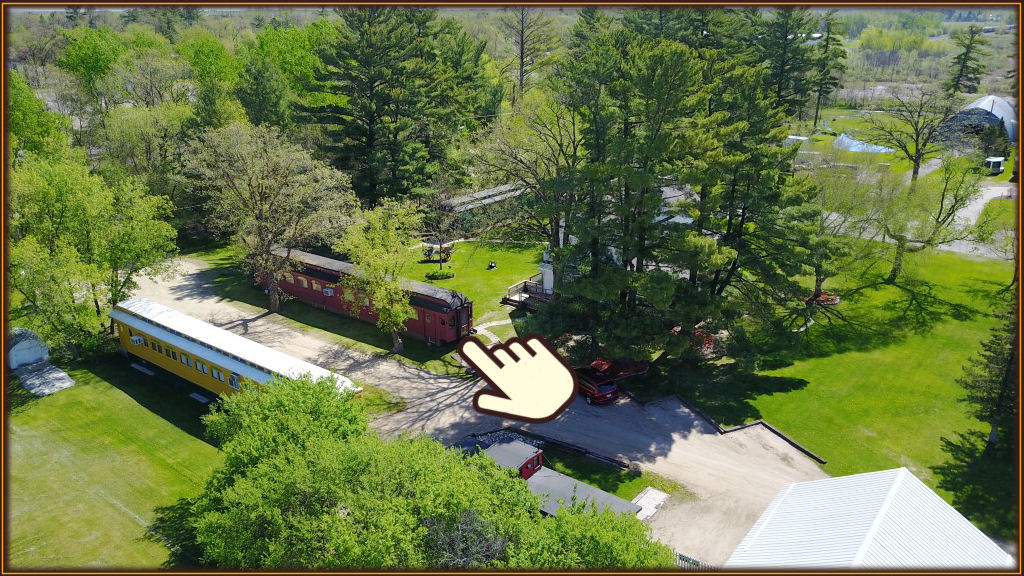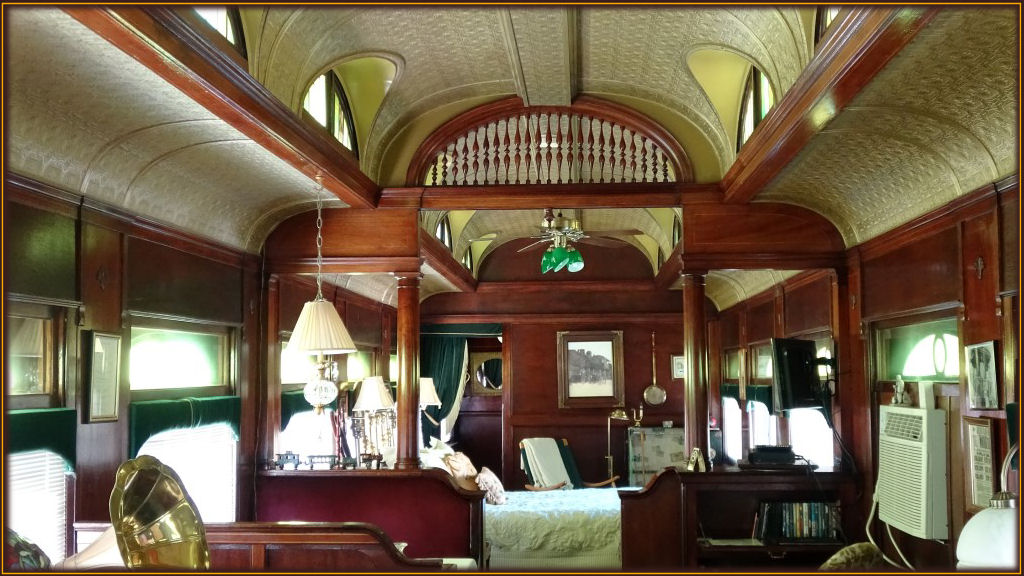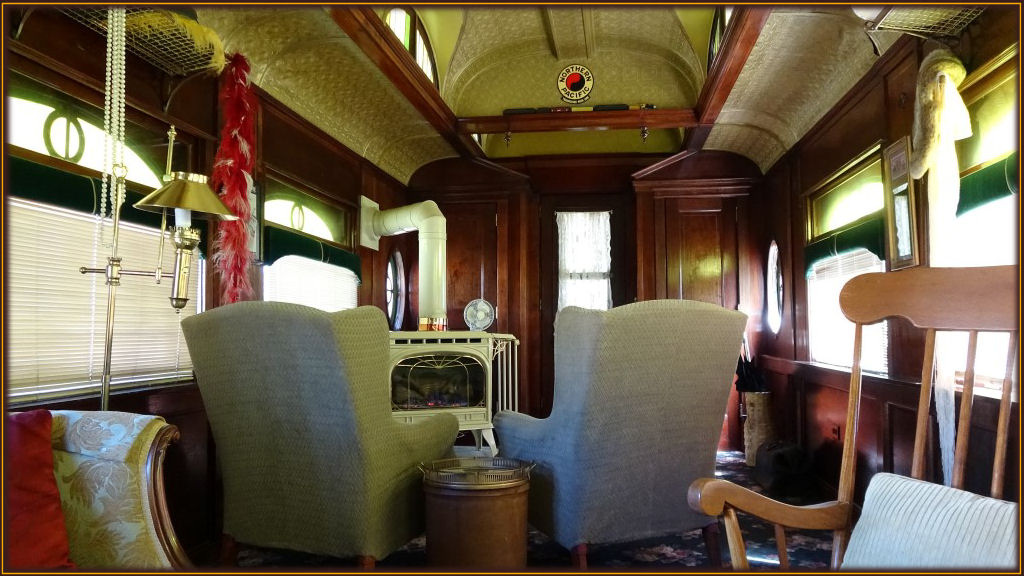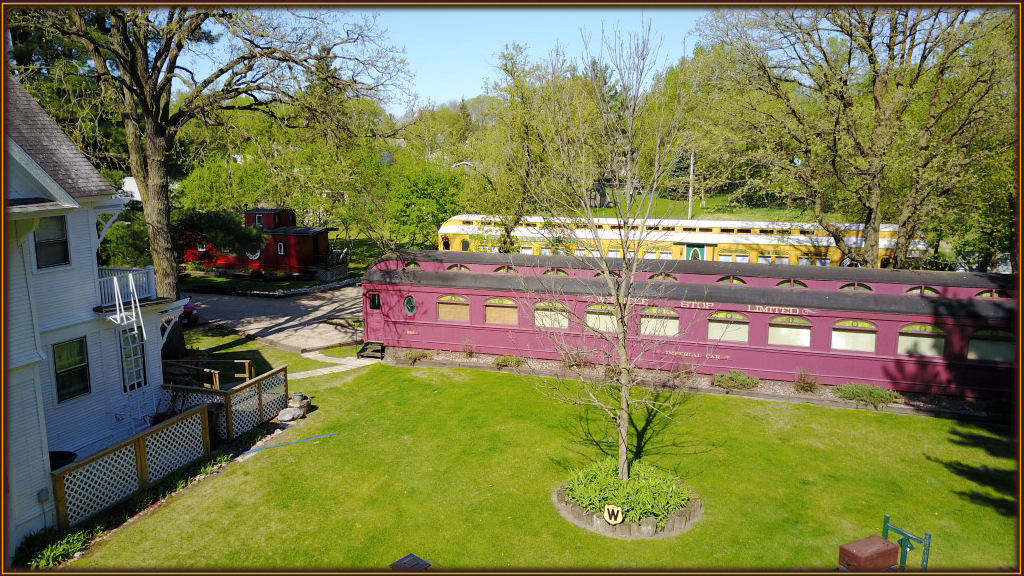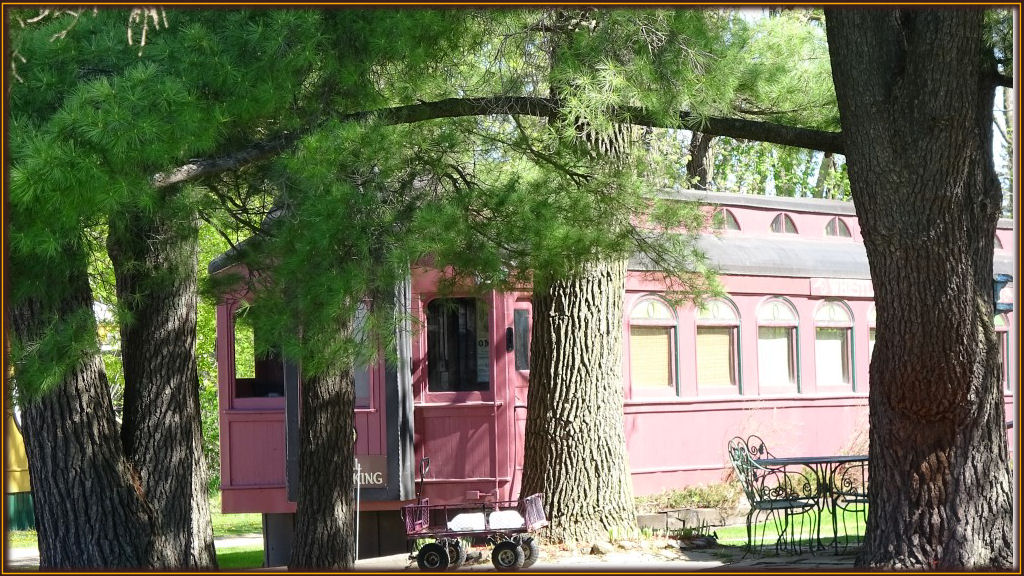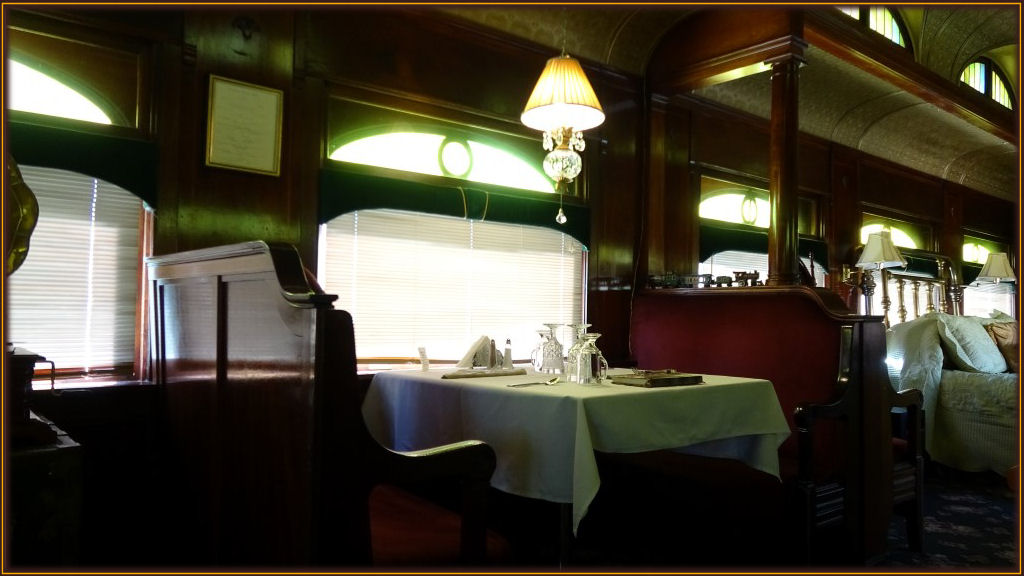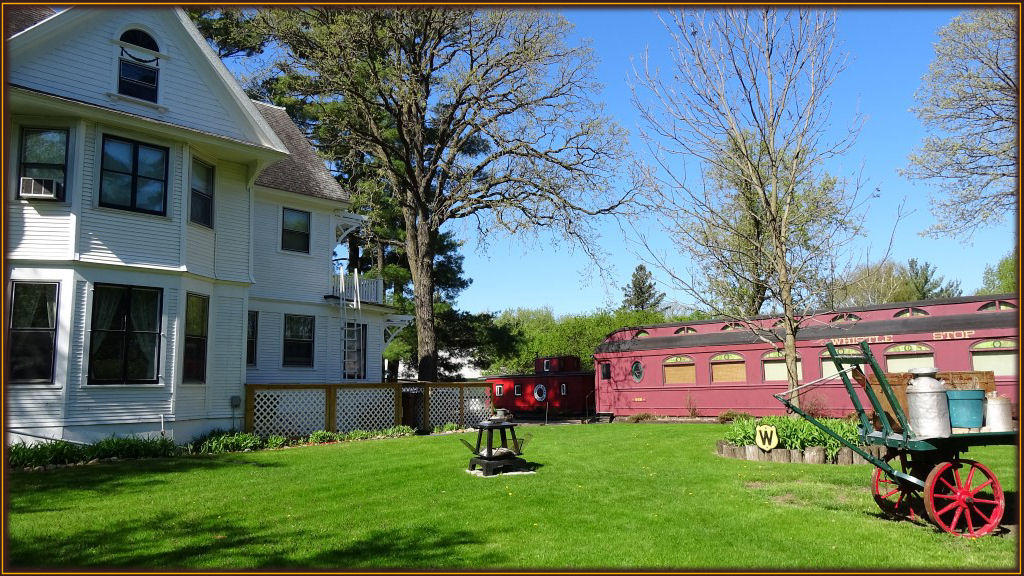 ---

Built in 1903 as a Day Coach it originally had 80 seats and served on the
North Coast Limited between Minnesota and the state of Washington.

Purchased from the Northern Pacific in the 1930's for use as a hunting shack it later became a house for a family of 4 in the 1940's.

Ultimately it too was used as a storage shed until it became the star of the
"Whistle Stop Limited Railroad".

Imperial Car $199 +tax (Sun -Thu $155)
Formerly a Day Coach on the Yellowstone Park Line, built in 1895
Stained Glass Windows
Double Whirlpool / Private Bath
A/C and Ceiling Fans
Queen Size Bed
Free WiFi Available
Refrigerator, Microwave, and DVD/VCR avail, no cable TV
Free-Standing Fireplace
Floral Carpeting and Mahogany Paneling
Upon Request, Breakfast Delivered to Coach
Prices based on double occupancy. Each additional guest $20 per night extra.

The Viking care is awesome, love the layout and the sauna is a great way to relax.  Jann and all were great hosts as always.
WSBB does a fantastic job!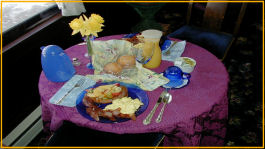 The Davis Family
Pequot Lakes, MN
Great train cars, and cottage.  Best breakfast anywhere and a wonderful hostess. We have been going there for over 22 years. If you like trains you'll love the Whistle Stop B&B. I highly recommend this for a great getaway.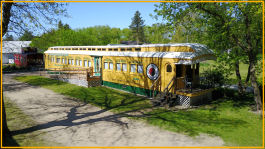 Rich and Nancy Monicke
22 year customer